Contact
european.grandma.project@gmail.com
004367761625803
The Project
The European Grandma Project aims to explore Europe's history through its female narratives. Nine grandmothers (born between 1920 and 1935) from Europe and Israel tell their stories to their granddaughters, filmmakers who make them accessible in form of cinematic portraits. The European Grandma Project represents probably the last chance to conserve their life stories in the form of first-hand accounts. The involved European filmmakers and their grandmothers, provide with their stories and views a critical, as well as affectionate, perspective on a shared European history.
See a description of the aim of the project also here
Press release*
THE EUROPEAN GRANDMA PROJECT (AT, IL, GB, IS, IT, TR, BG, GR, RU 2018) –
Directors: Alenka Maly, Hadas Neuman, Fleur Nieddu, Anna Ólafsdóttir, Giorgia Polizzi, Berke Soyuer,Desislava Tsoneva, Maria Tzika, Ekaterina Volkova
length: 80 min.; documentary film
www.european-grandma-project.eu/
Alenka Maly, film director and actress from Linz, took her own intensive "conversation relationship" with her grandmother as the starting point for the realization of the European Oral History film project THE EUROPEAN GRANDMA PROJECT. With the motto "Grandmothers telling their versions of European history", in 2015 she launched a European-wide call and found eight like-minded filmmakers, who created portraits of their grandmothers in parallel to one another in Israel, Greece, Italy, Iceland, Bulgaria, Russia, England, Turkey and Austria. These women, born in the 20s and early 30s of the last century, tell their filmmaking granddaughters about war, political upheavals, love, and everyday life in their time in Europe.
Alenka Maly and her colleagues have succeeded in capturing an authentic panorama of European history on film and creating a small cinematic memorial for a group of strong women, which offers an insight into the dark chapters of European history of the 20th century for the generations born later.
*Press release source: Crossing Europe
Filmstills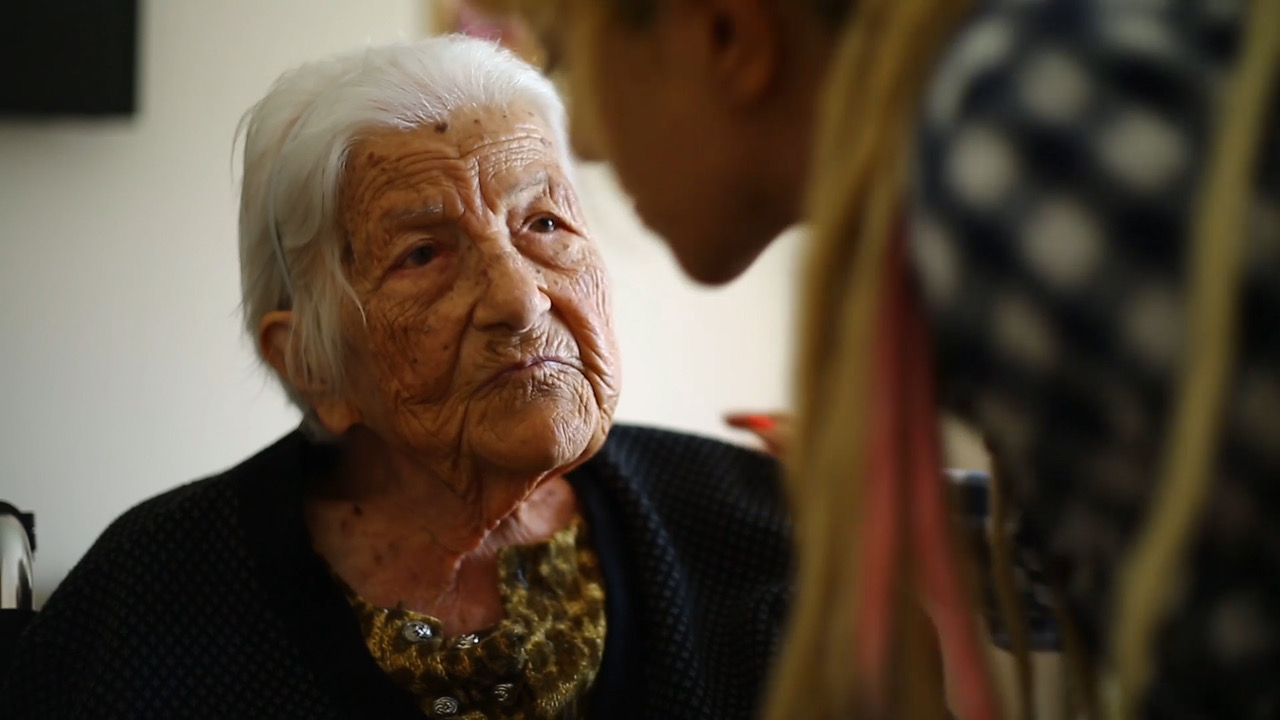 Grandma Muzaffer, Turkey ( (c) Berke Soyuer)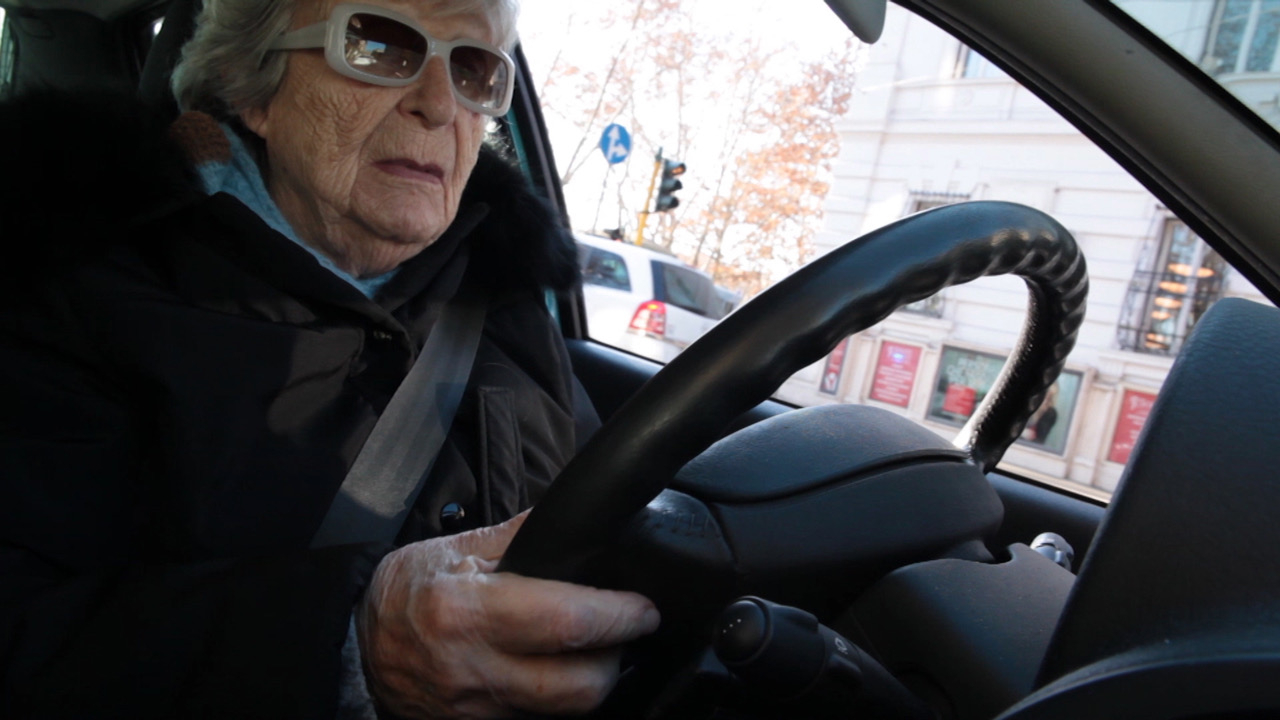 Grandma Paola, Italy ( (c) Giorgia Polizzi)
Grandma Maria, Greece ( (c) Maria Tzika)
Grandma Rosa, Austria ( (c) Alenka Maly)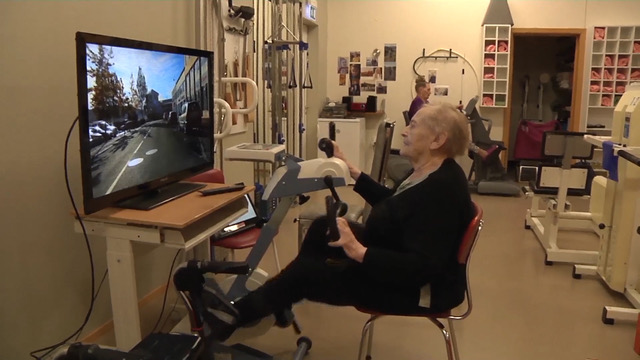 Grandma Hjördis, Iceland ( (c) Anna Ólafsdóttir)
Grandma Pena, Bulgaria ( (c) Desislava Tsoneva)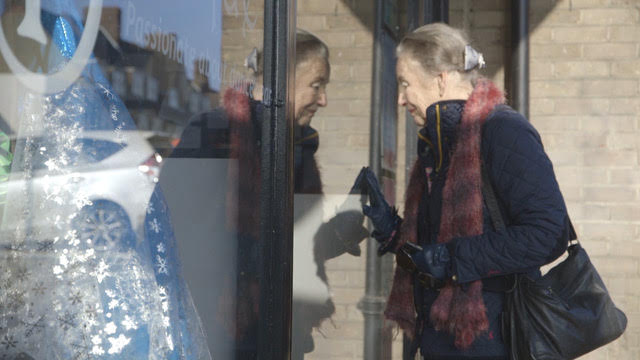 Grandma Monica, Great Britain ( (c) Fleur Nieddu)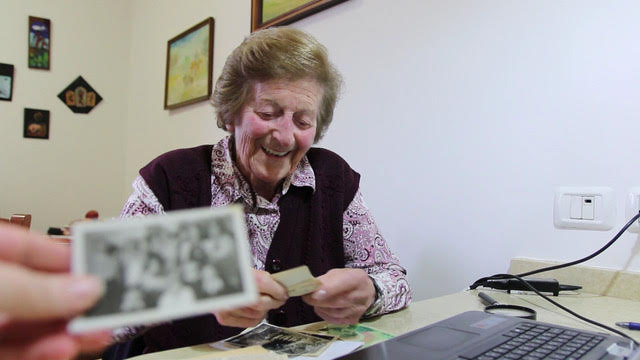 Grandma Ruchama, Israel ( (c) Hadas Neumann)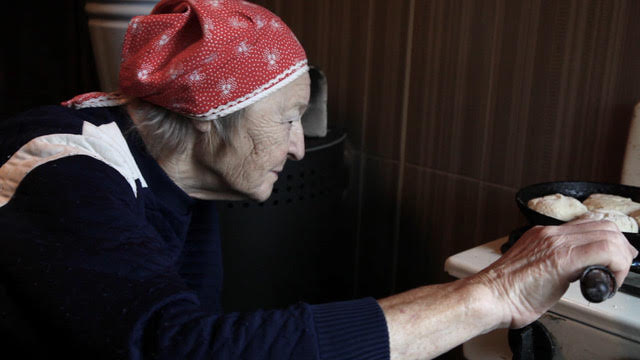 Grandma Lubov, Russia ( (c) Ekaterina Volkova)
The book of life – the grandmas and their granddaughters
(copyright: the filmmakers and Roland Freinschlag)
Press review
#11 März/April/Mai 2018