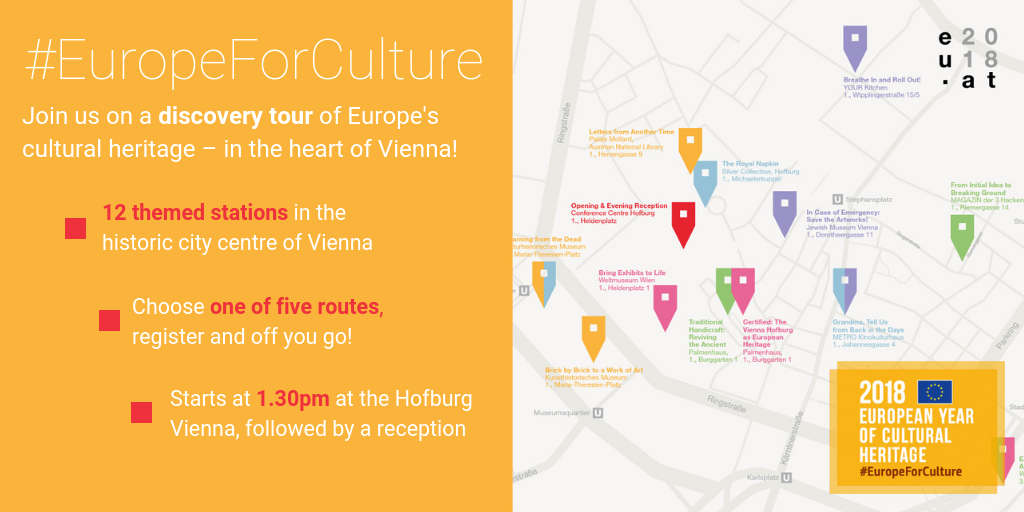 The

participants of the conference are walking in groups through Vienna's city center and can experience cultural heritage at stations themselves.




At the station in the Metrokino "
Grandma, Tell Us from Back in the Days
" a ten-minute excerpt from our film will be shown. Afterwards the participants will speak in small groups at coffee tables with eight women about their experiences – as oral history is being cultural heritage as well.
Since there are not many typical eyewitnesses who witnessed the war left and it would be too exhausting for them to participate, we will join eight women who were born in the post-war years and can tell about their life and their experiences – professionally, politically, socially
and also share their assessments with the participants, what used to be better, what worse, what should the future look like.

Our station will be in English and German.
The Walking Conference is open to the public, you can register
here.